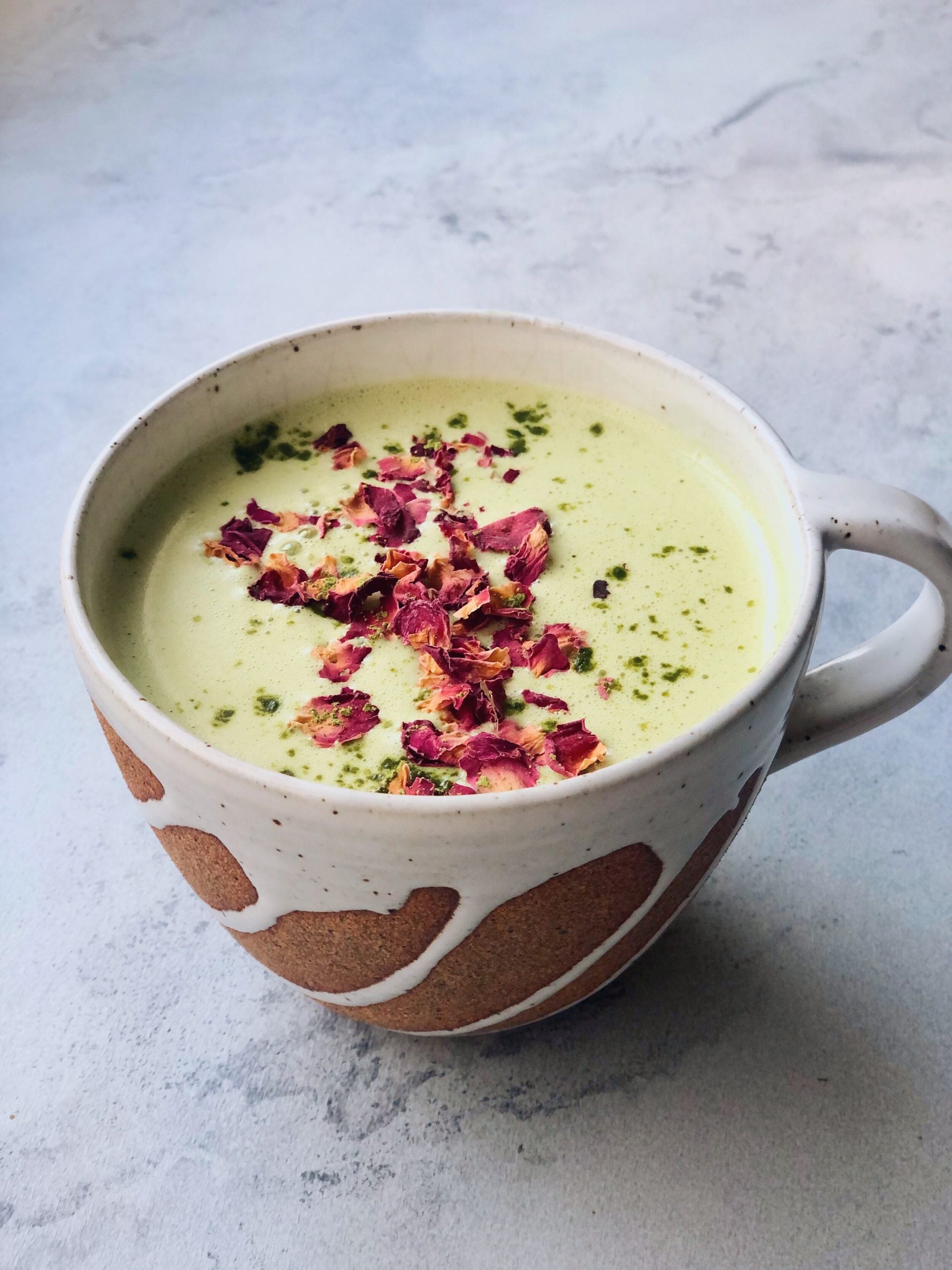 Rose Water Matcha Latte
Prep time:
Cook time:
Total time:
Ingredients:
1 cup hot oat or almond milk
2 teaspoons Copina Co. Matcha Beauty plant-based collagen boost blend
1 teaspoon tocos
1/4 cup hot water
2 spoonfuls of rose petals
Instructions:
First make a rose water tea! To do this, steep most of the rose petals (leave some for the topping) in the hot water for about 2 minutes. Remove the roses from the tea, then add the tea and remaining ingredients to a blender. Blend for about 30 seconds, then pour into a mug and top as desired.
>Looking for more latte ideas? Check these out: