our top picks
what makes us special
Collagen is an essential protein that helps support strong hair, skin, nails and joints*. We lose the ability to synthesize it as we age. Our herbalist-approved collagen supports are:

Formulated & Dosed with Herbalists

Plant-Based & Vegan

Third Party Lab Tested

Non-GMO

No Sugar

Hair, Skin, and Nail Supporting*
Why Copina Co?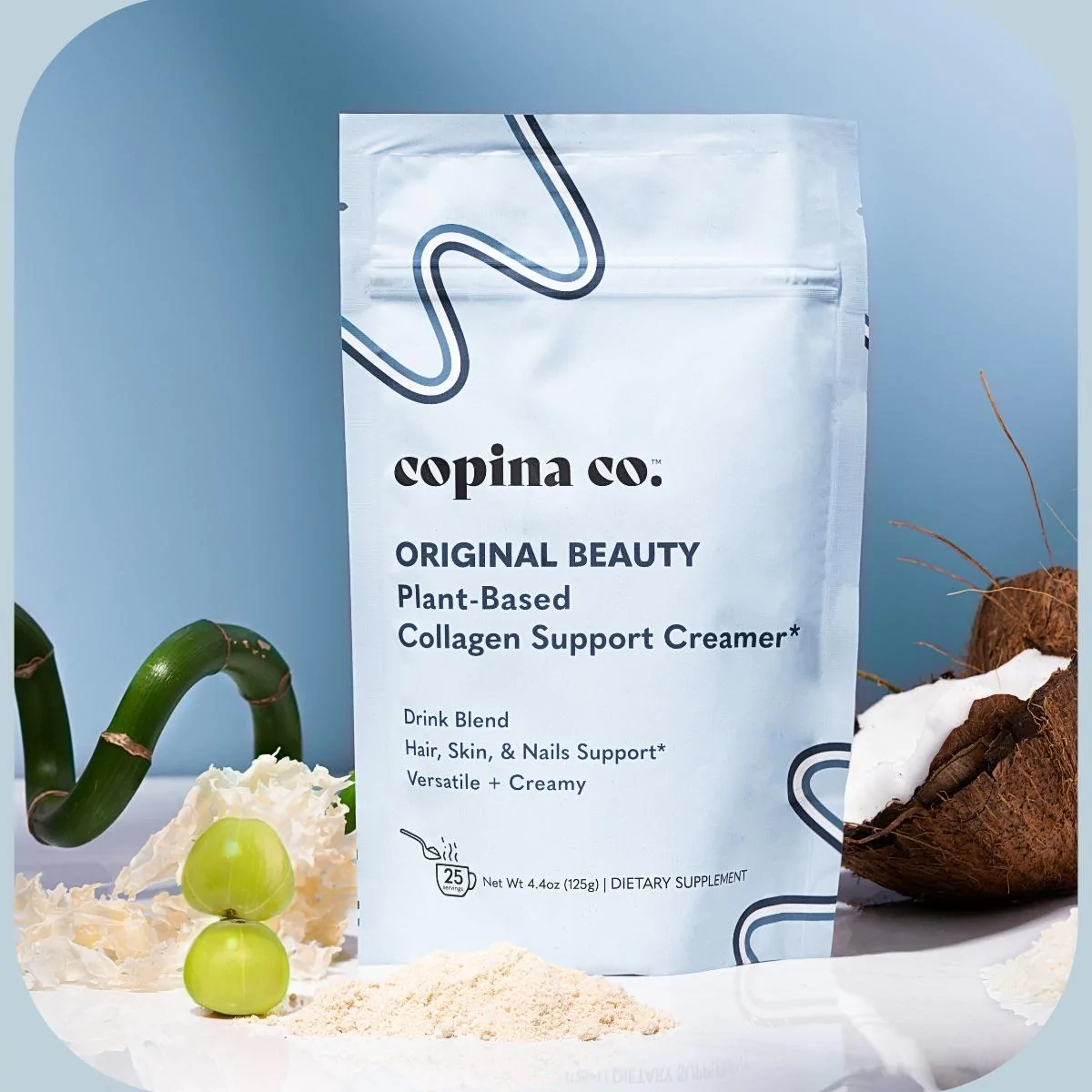 become a retailer
We partner with over 300 independent and natural retailers across the United States. We offer samples, free trainings, promotional support and more. Ready to add some of nature's best plant botanicals to your shelves?
Shop Wholesale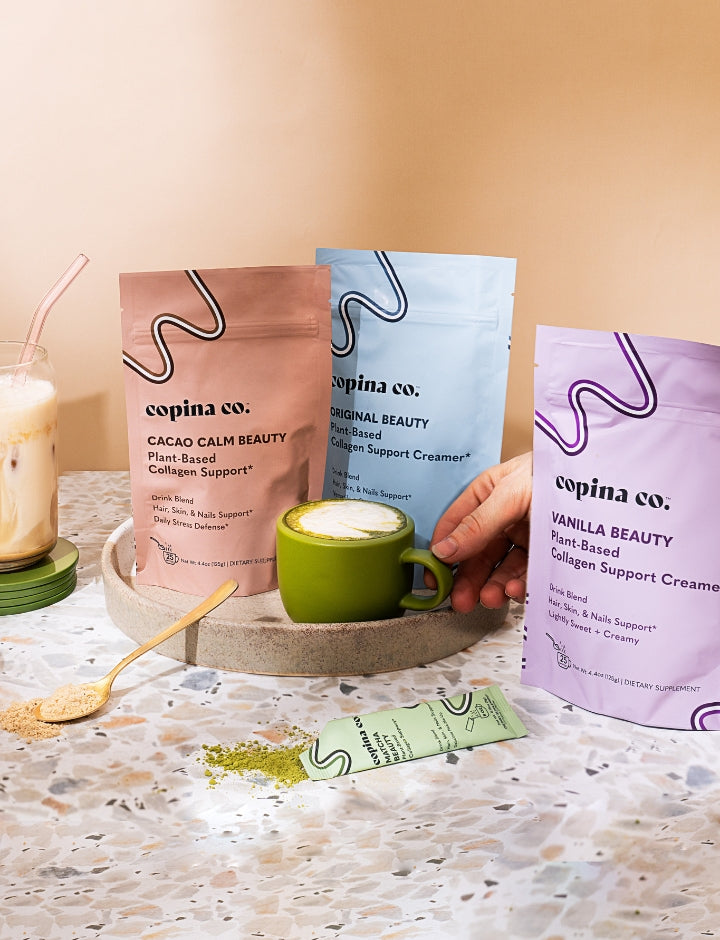 think outside the latte
At Copina Co, we make vegan collagen-supporting blends to benefit your customers' hair, skin, and nails from within. We're sold at some of the top natural and independent retailers in the USA and are on the menu at some of the trendies smoothie shops & cafes out there. Use us in smoothies, treats, breakfasts, coffee, lattes, & more.
RECIPES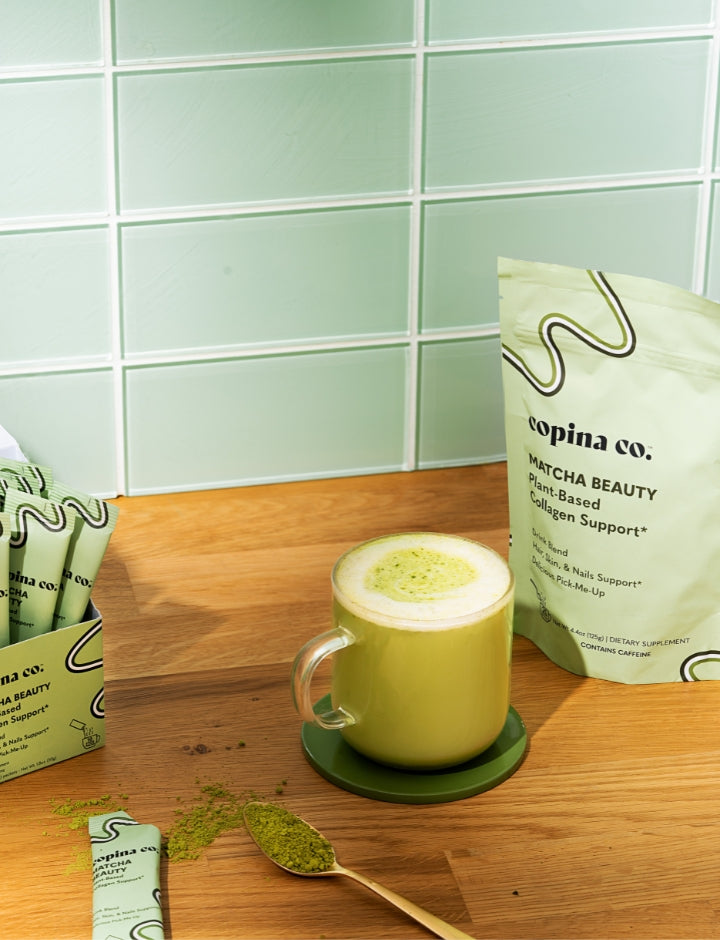 the copina co. difference
Our plant-based collagen-supporting lattes and creamers help support your body's own natural collagen production. We started after Carolyn's own experiences with acne and gut health issues inspired her to explore the world of holistic and herbal medicine. Here's what sets us apart:

Effective & Professionally-Dosed Formulas
we worked directly with multiple herbalists to source and dose all of our plant botanical ingredients. Our blends help boost beauty and energy and fight stress

Blends That Address Collagen Loss From All Angle
Our unique vegan & plant-based collagen alternatives contain best-in-class ingredients that have real benefits on your hair, skin, and nail health.* Our formulas both help support your body's collagen production and address the root causes of collagen degradation*

Proudly Woman-Owned
Copina Co. is a California-based, 100% woman-owned company

Sustainably Packaged
We use recyclable materials in all our shipping components and are also transitioning to PCR (post-consumer recycled) film for our pouches items
No Added Sugar
Get your favorite coffee or latte without the sugar. We have unsweetened blends and blends with 0g sugar that use only monkfruit powder.
Check our product Line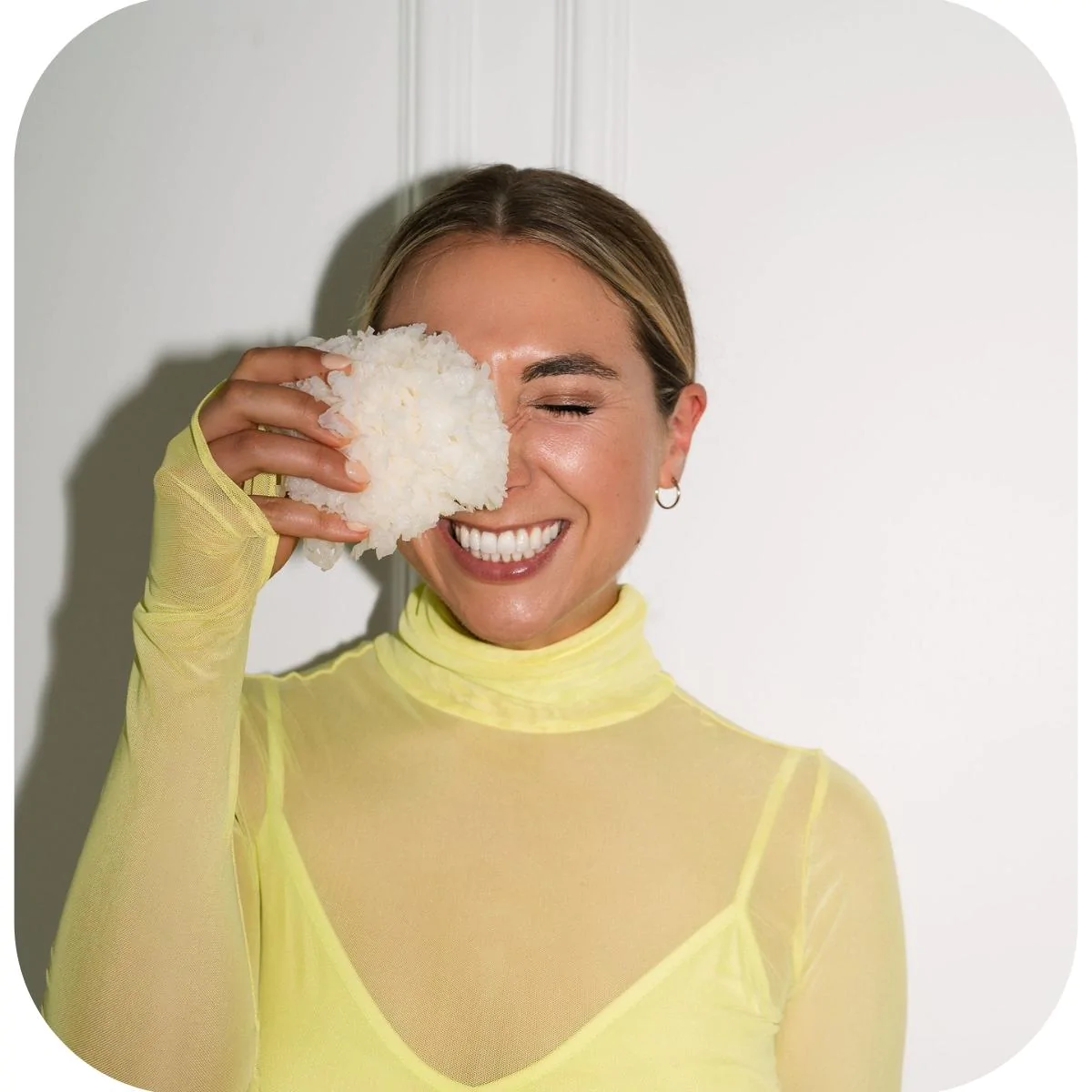 Customer Reviews
Jasmine J
"My skin is unusually and substantially much softer than I've ever felt in the BEST way possible. I couldn't understand how this was happening because I completely forgot the only new product I started consuming was the Original Plant-Based Collagen Powder. And I thought OMG! That's the connection to my complexion!! 😍😍"
Elizabeth V
"I've been searching for the right vegan beauty supplement for years and love this one. I use it as a creamer in my coffee and lattes and also love how easy it is to add to smoothies and oats. The taste is creamy because of the coconut and not earthy at all. I've been using it for about a month and notice a difference in my skin brightness."
My favorite collagen
" This product has truly helped my nails get stronger and they don't break nearly as often anymore! I have also noticed my skin looks and feels smoother, and this collagen is the only change I've made to my routine! Very happy with this product and I can't wait to try the other flavors! "
Laura V
Laken
has purchased a Kukicha karigane green tea
"I'm on my second order of the coco calm and I really can't go a day without it. When there are days I don't have access to it I can really feel the difference in my mood and overall body. It also doesn't upset my stomach like animal based collagens. So thank you for this amazing product."