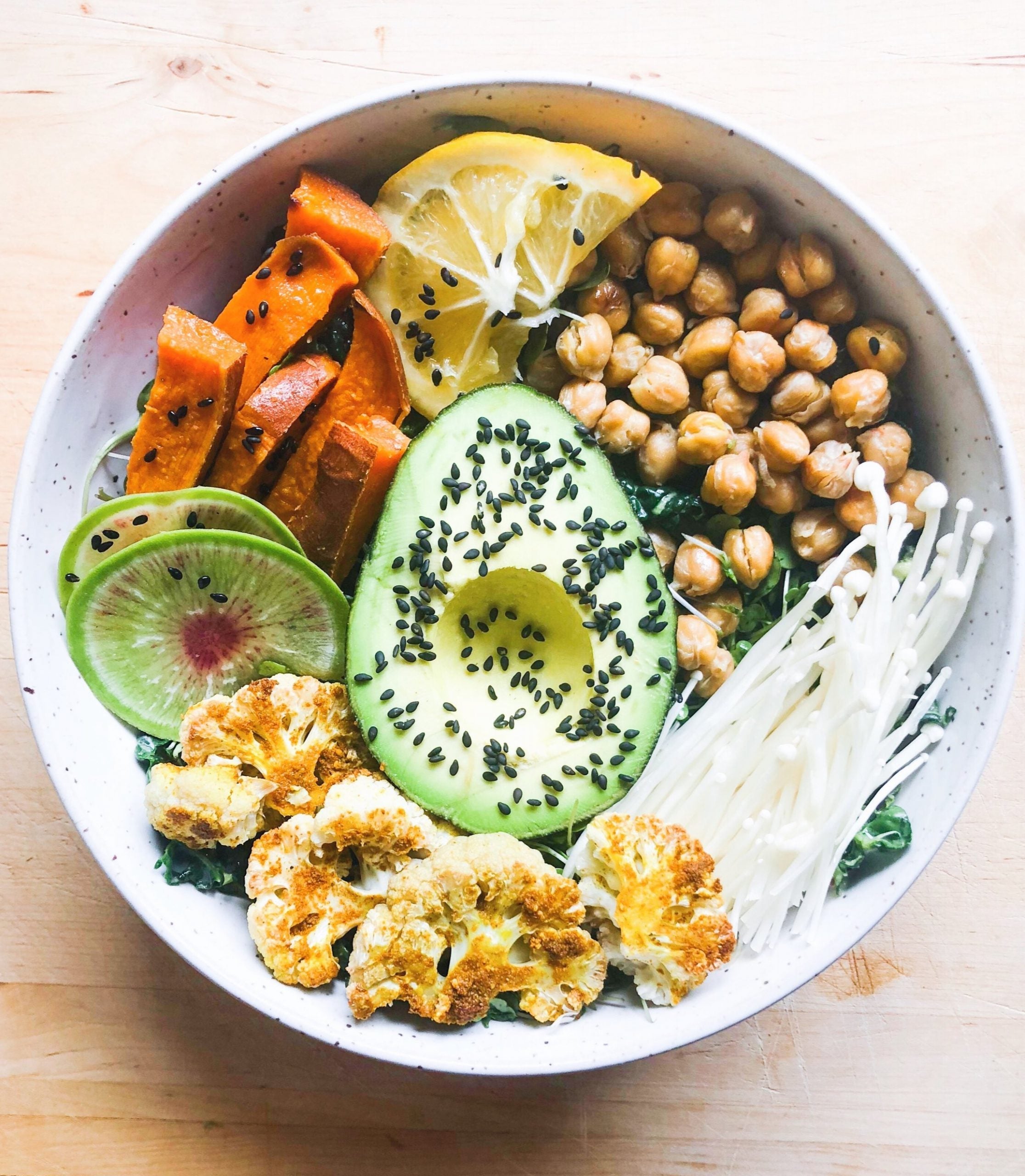 You are what you eat, so it naturally follows that your skin reflects what you eat. I've been reading "Absolute Beauty" by Pratima Raichur for the last 2 weeks and am inspired to try healing my cystic acne and pitta imbalances through Ayurveda. I invite you to join me! You can follow along through the recipes that I create on my Instagram and website for the next month. I'm excited to take this next step in health with you!
An FYI as we begin this journey: acne isn't caused by food choices alone. The acne on your face reflects larger imbalances going on inside you that have to do with, yes, food, but also mood, hormones, digestion, skincare, stress, and food choices. In addition to following an Ayurvedic healing diet, I'll also be practicing meditation to calm stress and anxiety and practicing more mindful skincare routines.
This isn't a diet – it's a method of seeing if my acne/ hormones have been triggered by certain foods and is about resetting my skin. I chose to start this for a 30-day period because our skin cycles are 30 days long. I'll be creating recipes with these foods in mind and look forward to going on this fun journey with you.
The foods that I'm eating are geared towards what is referred to in Ayurveda as the "Pitta" dosha. This is a very generalized way of explaining it, but the doshas are three stratas that break down your personality type, constitution, skin type, temperament, and more. Thousands of books and thousands of years have been dedicated to the study of the doshas and I won't attempt to convey their vast complexity here, but what I will say is that I strongly lean Pitta. My personality is fiery, ambitious, somewhat intense at times and Pitta manifests itself in my skin as sensitivity with a tendency for cystic acne, dark circles under the eyes, and delicate skin.
The idea behind balancing a fiery Pitta imbalance is to load the body with "cool" foods that can temper your flame and also avoiding coffee, alcohol, chocolate (sad), red meat, and refined sugar. I was inspired by Raichur's book and will be eating for my Pitta skin type for the next 30 days, with some days off for special occasions because life isn't perfect <3 Here's what I'll be eating for my skin type for the next month:
VEGGIES:
Sprouts
Cabbage
Cooked Carrots
Cauliflower
Celery
Asparagus
Beets
Melon
Broccoli
Brussel Sprouts
Kale
Lettuce
Mushrooms
Parsley
Peas
Sweet Potatoes
Peppers
Pumpkin
Radish
Spinach
Sprouts
Squash
Zucchini
FRUITS:
Apples
Apricots
Avocado
Berries
Cherries
Coconuts
Dates
Figs
Mangos
Melons
Oranges
Raisins
Watermelons
(note that bananas are considered a "sour" fruit and aren't recommended for acne-prome pittas)
GRAINS:
Baarley
Granola
Pasta
Quinoa
Rice
PROTEINS:
Aduki
Black Beans
Chickpeas
Lentils
Lima Beans
Pinto Beans
Tofu
Animal Foods (something I've only recently re-introduced which is eggs and fish)
NUTS:
Almonds
Coconut
(no cashews, brazil nuts, peanuts, pistachios, or pine nuts)
SEEDS:
Flax, Pumpkin, Sunflower
(no Chia, sesame, or tahini)
This experience is meant to be freeing and fun! I'm definitely open to whatever might help my skin and increase the mindfulness with which I make my choices. There is no one
"diet" that works for all so I'll be listening to my body during this experience and seeing what works. I invite you to do the same and join in on this with me!