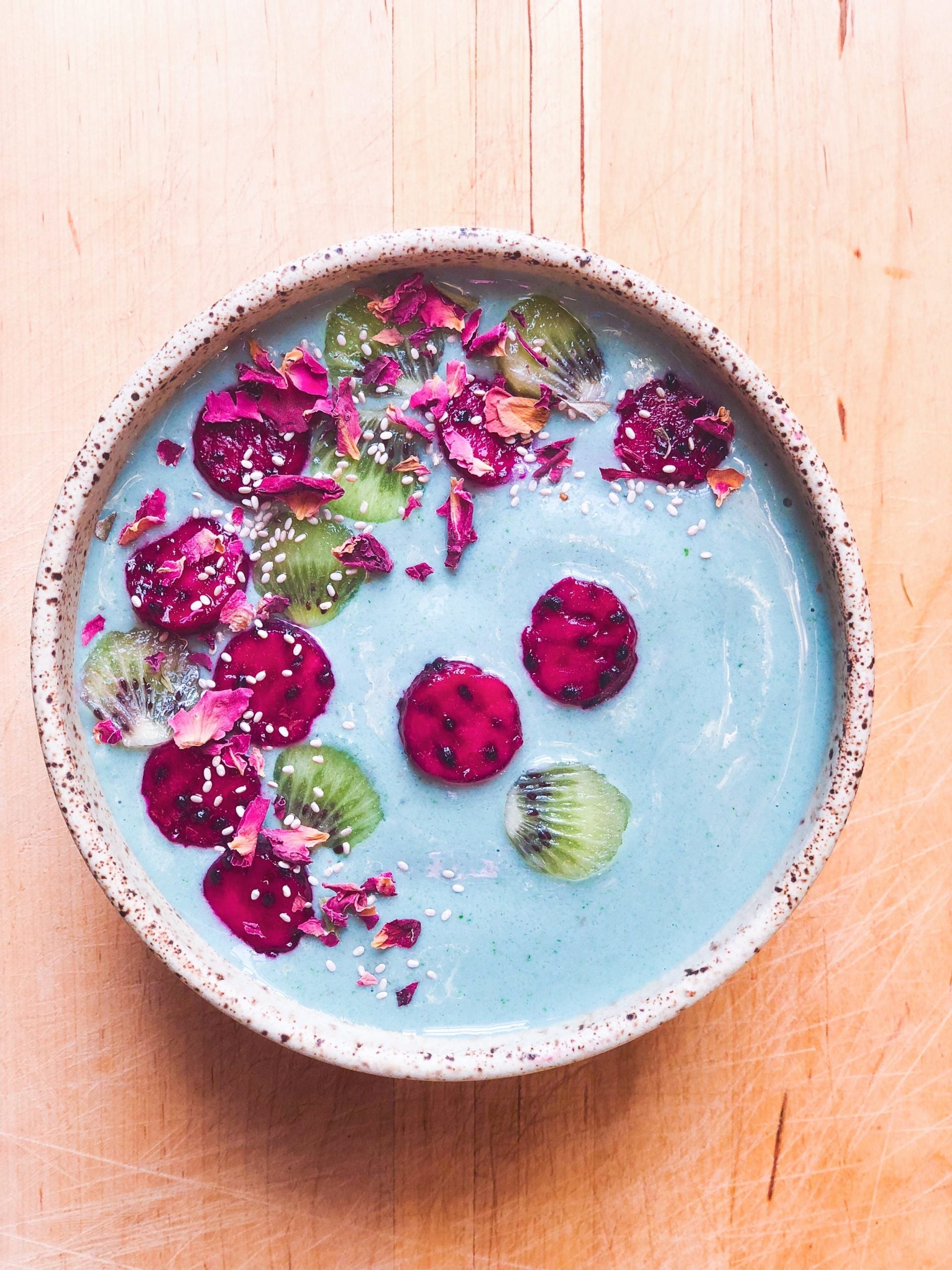 Call the doctor because I clearly have polka dot fever😜 Made this super delish and low-sugar blue magic smoothie for the third time in a week and just keep getting more addictive. It's an easy way to boost your digestion and hydrate your skin in the early AM... plus it's very fun to decorate with kiwi and dragonfruit! "Blue magic" refers to blue spirulina which is a fresh water algae that helps boost your B-12s and protein while also adding a huge dose of antioxidants to your morning.
Recipe:
Blend together:
1 cup frozen cauliflower or zucchini
1 medjool date or 2 deglet dates
1/2 tsp E3Live blue magic powder
1/2 tsp Omm Mushrooms beauty powder (optional)
1 tsp tocos (rice bran solubles - they add some sweetness)
a dash of vanilla powder or vanilla extract
2 tablespoons unsweetened almond yogurt or cashew yogurt
2/3 cup water or unsweetened almond milk
Top with the dragonfruit, kiwi, white chia seeds, and rose petals!
If you're looking for more insanely delicious smoothies, check these out:
Banana-Less Sweet Potato Smoothie
Spiced Butternut Squash Smoothie