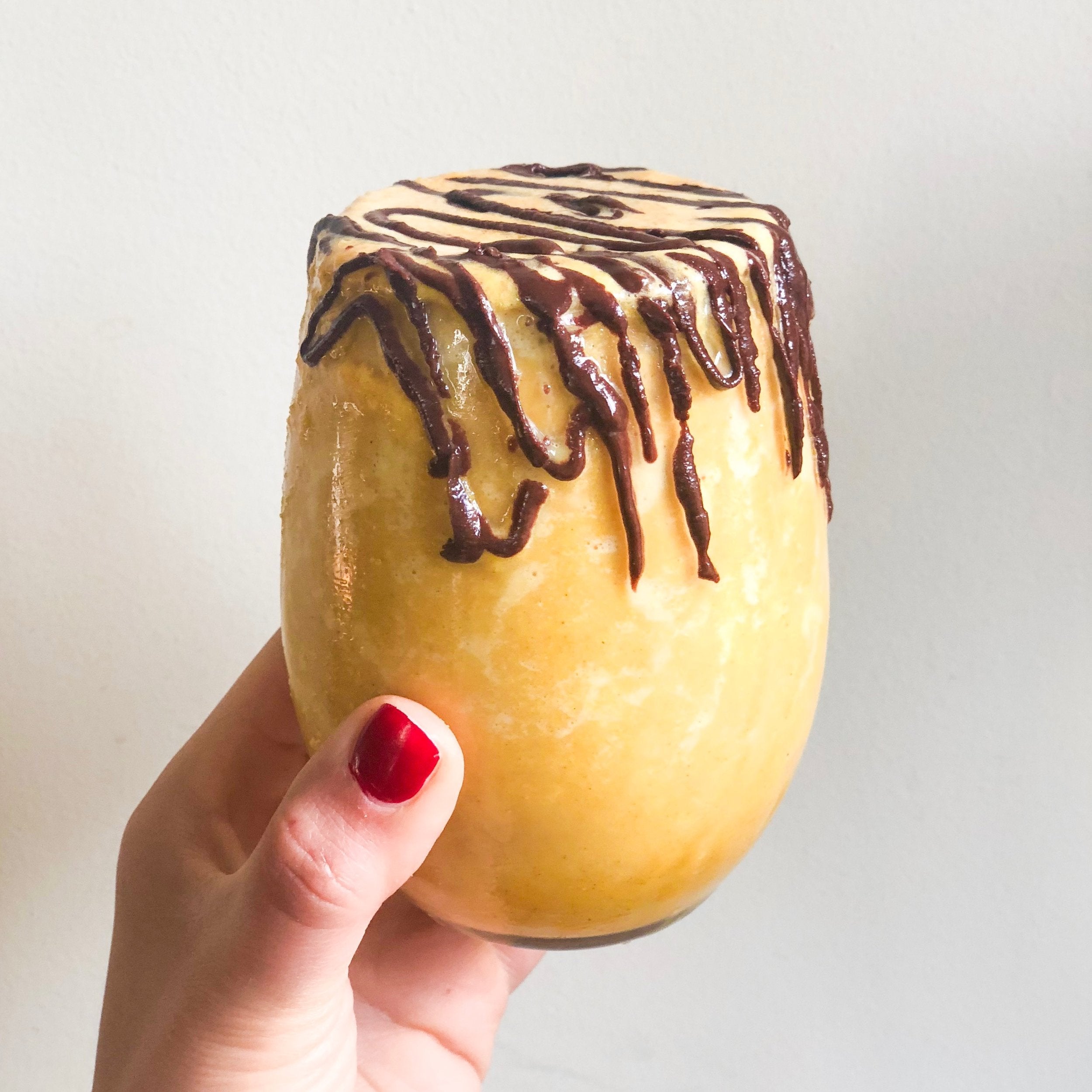 I made something today that will go down in Summer drink infamy. Plant-based turmeric frappuccino with cauliflower and halva because I refuse to break my no colds during travel streak and love all the anti-oxidants here. Also because I'm excited to be making creations for you all again!! I loved avokween's caramel frapp, and wanted an anti-inflammatory version of my own.

Details:
3/4 cups frozen cauliflower
1 1/2 cups thenewbarn almond milk
1 tablespoon moodbeli turmeric tonic
1/4 teaspoon foursigmatic beauty powder
1 teaspoon vanilla extract
Blend

Drizzle with soomfoods halva and you've got a winner.