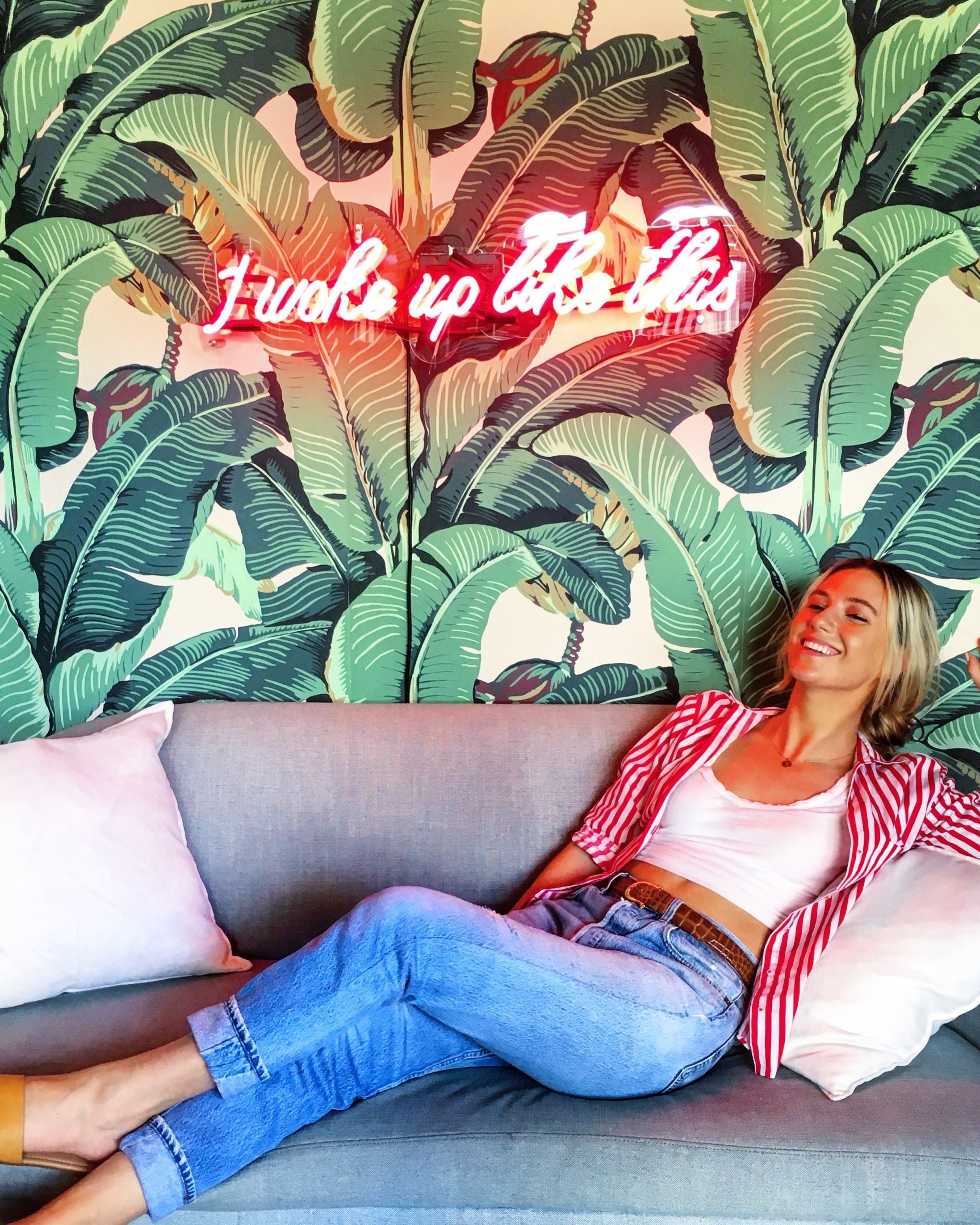 If you've been on Instagram sometime in the last 2 years, you've probably seen mermaid toasts, vibrant colors, and magical creations popping up across your feed. Meet the creator of the mermaid toast and driver behind the vibrant eating trend: Adeline Waugh, founder of Vibrant and Pure. Adeline's work is defined by her creation of a "unique space that melds together the worlds of healthy living and innovative food styling & design." She's one of the most inspirational content creators and artists I follow on a regular basis and was kind enough to take the time to chat about her routines and work!
- What inspired you to start Vibrant and Pure?
I had just moved from DC to Florida to live with my boyfriend- I had recently quit my job in conference + event planning and I was feeling somewhat lost. I had gotten super into healthy eating and cooking after trying to find ways to cure my long suffered cystic acne. I decided to start Vibrant & Pure as a place to share my healthy recipes!
- How has changing your approach to food changed your life?
I never used to make the connection between food and overall well-being. I just thought it was something you ate when you were hungry- I literally had no idea about quality and ingredients and the impact they have on your life. I now look at food as medicine- when I feel sluggish or off, I know I need some greens or hydrating vegetables. I think about food so differently than I used to.
- You created mermaid toast and so many other foods that have come close to breaking the internet. It's tough to stay unique with so many players in food. Where do you get your inspiration?
It's definitely tough to stay unique- and even harder not to compare yourself to others. I like to experiment and try new things so that I don't get bored. I really just get my inspiration from beautiful natural ingredients and their colors!
- Can you walk us through the details of your morning/ beauty routine with specifics on the products you love?
I don't always wash my face in the morning, sometimes I'll just use water. I'll put on a vitamin C serum in the morning (drunk elephant C firma) or Sunday Riley good genes, I'll alternate those two. Then I'll use a face oil (I love naturopathica Neroli oil). At night I'll wash my face with True Botanicals hydrating cleanser followed by The Ordinary granactive retinoid 2% emulsion, then a face oil, either from naturopathica, sunday riley, or herbivore botanicals.
- Do you have any favorite foods/ upcoming food trends?
I have quite an affinity for watermelon radishes- they make a food stylist's job so easy, they're stunning! No food trends on the horizon as of yet- I've been so busy working on my cookbook I haven't had much time to experiment in the kitchen- but hopefully soon.
- What is your favorite Vibrant and Pure recipe?
I created a dark chocolate tahini passionfruit toast for the cookbook and I'm really excited about it- it's so good
- What's next for Vibrant and Pure?
I'm not sure! I'm always looking for new ideas and ways to enjoy healthy food and creativity. Maybe a Vibrant & Pure cafe!
Love this and looking for other interviews? Check these out with:
Chelsea Williams of That's Chelsea
Courtnie Hamel of Wellness With Courtnie