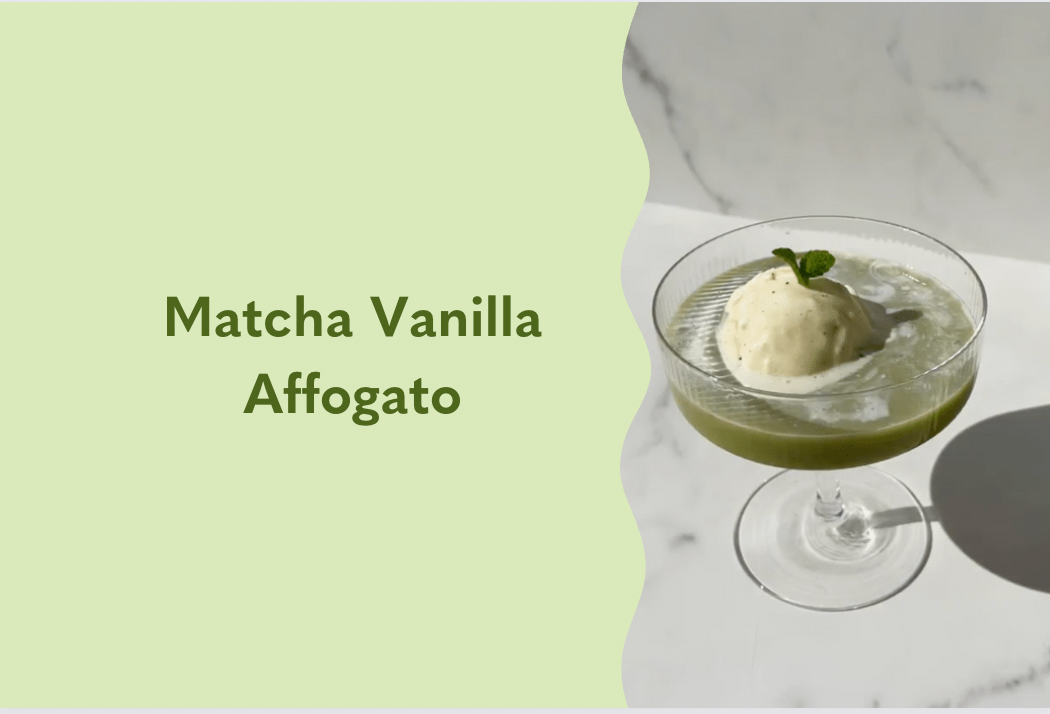 Looking for an easy and delicious dessert? Meet the Matcha Vanilla Affogato. This tasty treat is the perfect balance of creamy, sweet, and floral. The flavors of sweet vanilla and earthy matcha pair perfectly, and once the ice cream melts, you essentially have a super delicious latte!
If you've never had an affogato before, then get excited! An affogato is an Italian dessert traditionally made by pouring a shot of espresso over vanilla ice cream or gelato. The hot espresso begins to melt the coffee and create an ultra creamy sauce. It's essentially two desserts in one: the ice cream topped with coffee and then the delicious melted ice cream drink left over. In this case we swapped coffee for matcha, but this version might even be more delicious! It's definitely packed with more good-for-you ingredients from our Matcha Plant-Based Collagen Boost blend.
Our vegan-friendly Matcha Plant-Based Collagen Boost blend combines shade-grown Japanese matcha powder with a blend of nourishing plant botanicals to support your body's natural collagen production as well as hair, skin, and nail health. Made entirely of plant-based ingredients, this is a vegan-friendly alternative to traditional animal-based collagen supplements. Plus, our Matcha Plant-Based Collagen Boost blend comes in a 28-serving pouch or single-serve stick packs that are perfect to take on the go, so you never have to go without a delicious beauty-boosting latte!
Now, back to the Matcha Vanilla Affogato- feel free to use your favorite plant-based vanilla ice cream in this recipe, or even get creative and pick other flavors. Strawberry would be super delicious, or maybe even pistachio- the options are endless! Grab the basic recipe below and affogato to your heart's content.
Want to see this recipe in action? Check it out on our TikTok @copinaco