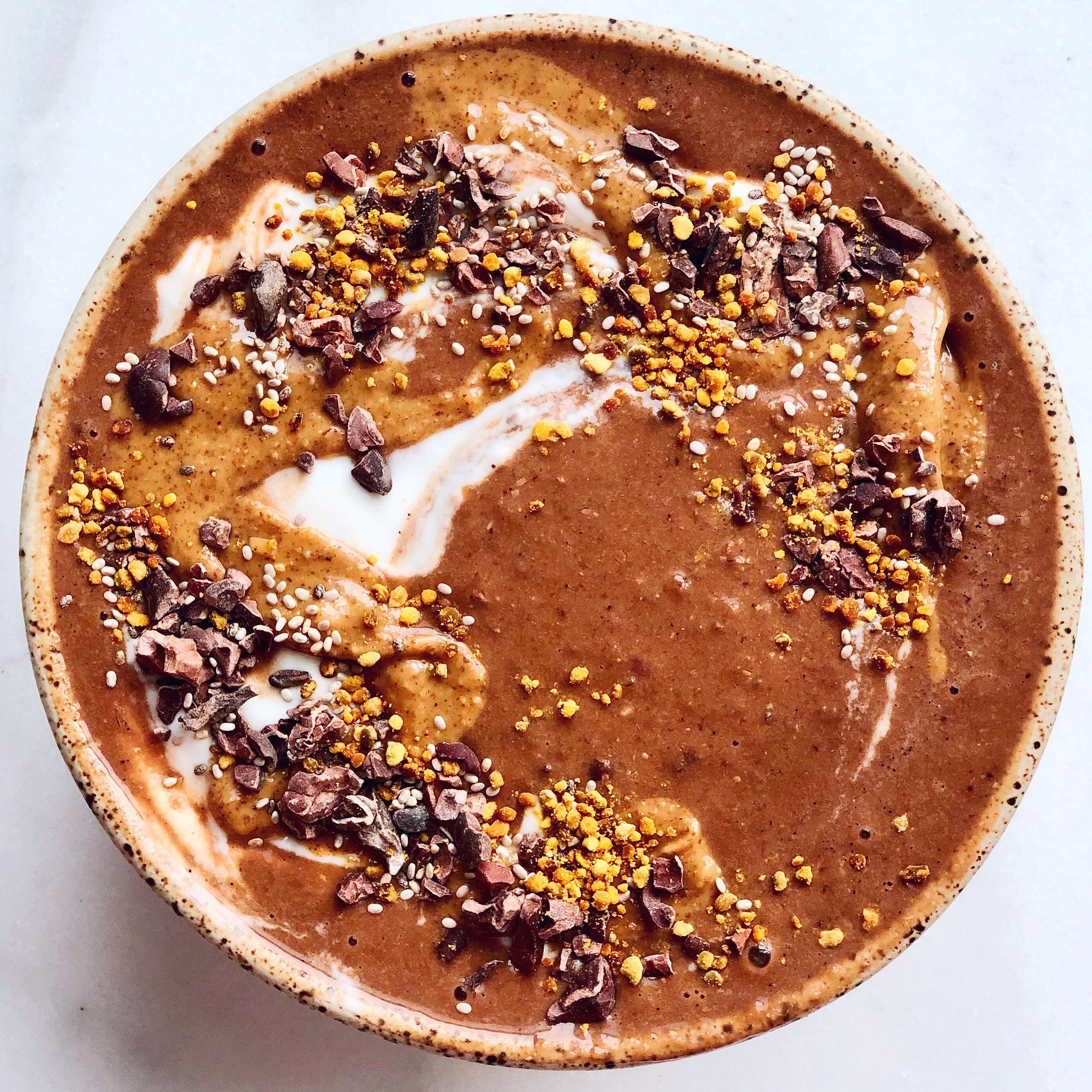 Chocolate Mocha Beauty Smoothie! This easy vegan and gluten-free breakfast smoothie is packed with plant-based vegan collagen to help boost hair, skin, and nails and tastes absolutely amazing. It's made with our Cacao Calm Beauty!
I was inspired by @bewellbykelly to make this bowl and let me tell ya - I could have this ON REPEAT every day. It looks and tastes like chocolate but is full of vegetables to! I recommend using frozen banana and veggies to get the best texture!
Chocolate Mocha Beauty Smoothie
Prep time:
Cook time:
Total time:
Ingredients:
- 1 frozen banana
- 1/2 cup frozen riced cauliflower
- 1/2 cup frozen butternut squash
- 2 tsp Cacao Calm Beauty Plant-Based Collagen Booster
- 1 tbsp cacao nibs
- 1 tbsp flax meal
- 1 tbsp chia seeds
- 1 tsp instant coffee
- 1 scoop of your favorite protein powder
Instructions:
How to cook Chocolate Mocha Beauty Smoothie
BLEND them top with plant yogurt, chia seeds, nut butter, cacao nibs, and bee pollen (optional).