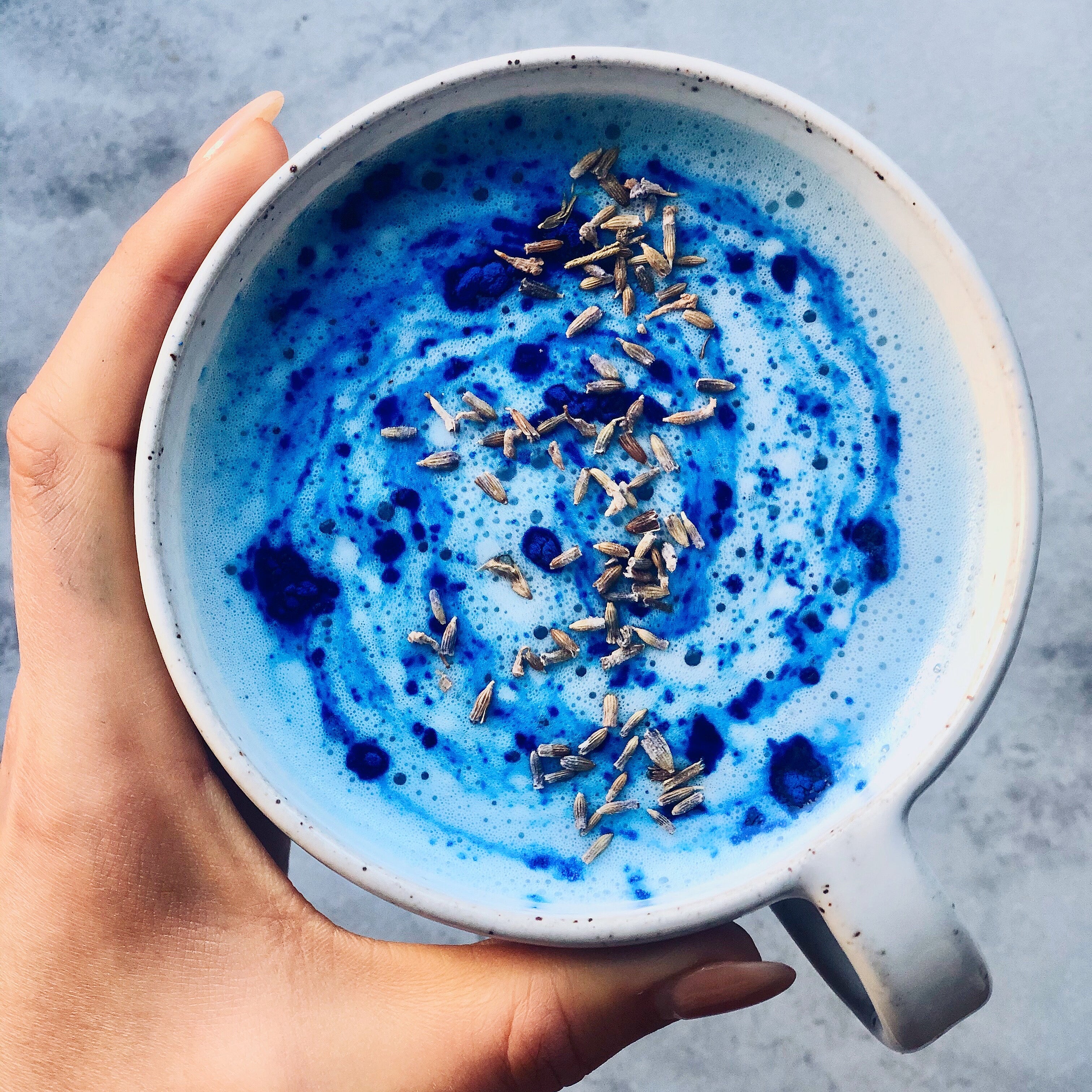 Lavender blue spiruluna latte = BIG 2020 vibes. This is a vegan, dairy-free, refined sugar-free, paleo latte that is absolute heaven! It's also something you can enjoy on Whole 30 and uses our Original Beauty Vegan Collagen Blend.
This is like my year in latte form guys... big, bold, and full of color. Starting a business is honestly scary. Ordering ingredients, ordering packaging, making the product... it's all VERY real and pretty much means you have to be obsessed with your product. I'm so excited to share an ALTERNATIVE to animal collagen with you with my vegan, legume-free and grain-free collagen boosters and reframe how they beauty industry speaks to us!
Looking for more latte ideas? Check these out:
Caffeine-Free Beet & Schisandra Latte
Turmeric Mushroom Coffee Latte
Caffeine-Free Blue Majik Lavender Latte
prep time:
cook time:
total time:
ingredients:
3/4 cup hot almond milk
1/2 cup hot water
1 tbsp dried lavender
2 tsp original beauty collagen booster
1/2 tsp blue spirulina powder
instructions:
How to cook Caffeine-Free Blue Majik Lavender Latte
First make a lavender tea! To do this, steep most of the lavender (leave some for the topping) in the hot water for about 2 minutes. Remove the lavender from the tea, then add the tea and remaining ingredients to a blender. Blend for about 30 seconds, then pour into a mug and top as desired.