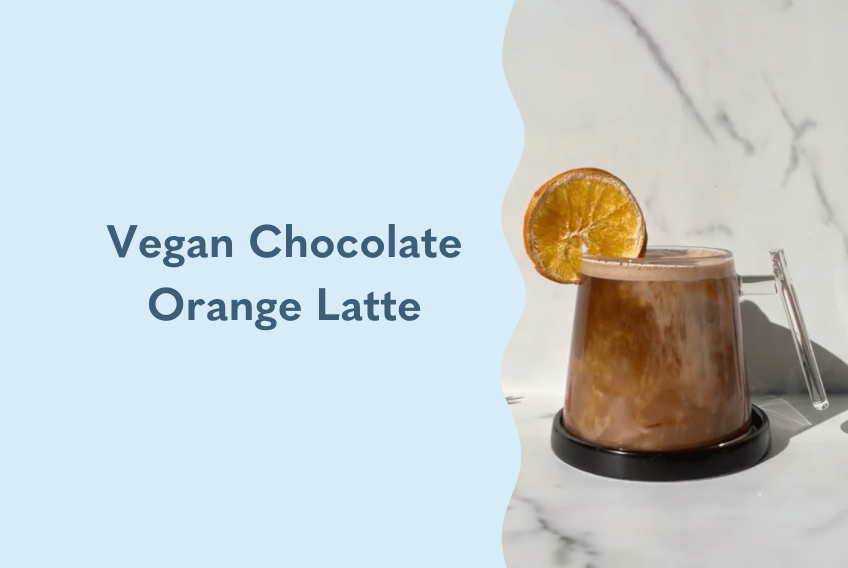 There's one thing we look forward to each winter, and that's citrus season! Fruits like oranges, grapefruits, lemons, and tangerines are at their peak during the winter months. These fruits also naturally contain high levels of vitamin C, which we can often become deficient in during winter and can be beneficial in fighting off and recovering from illness. Seems like mother nature is really looking out for us!
While orange and coffee might sound like a peculiar combination, we promise that this latte is totally delicious and sure to become a new seasonal favorite. The addition of chocolate really brings this latte together and reminds us of those tasty chocolate oranges that pop up around the winter holidays. This Vegan Chocolate Orange Latte is perfectly sweet, a little tangy, and wonderfully seasonal.
We added a scoop of our vegan Original Plant-Based Collagen Boost Creamer Blend to pack this lovely latte with a superfood punch of plant botanicals to nourish your hair, skin, and nails. Our plant-based collagen boost blends address collagen loss from all angles, from supporting collagen production (i.e boosting your body's natural collagen production process) to helping fight collagen degradation by preserving your body's natural collagen. By using plant botanicals, our blends help hydrate, nourish, and support your internal health without the use of animal products.
Orange you glad we're going to share the recipe for this Vegan Chocolate Orange Latte? ;-)
Let's make it!
Want to see this recipe in action? Check it out on our TikTok @copinaco