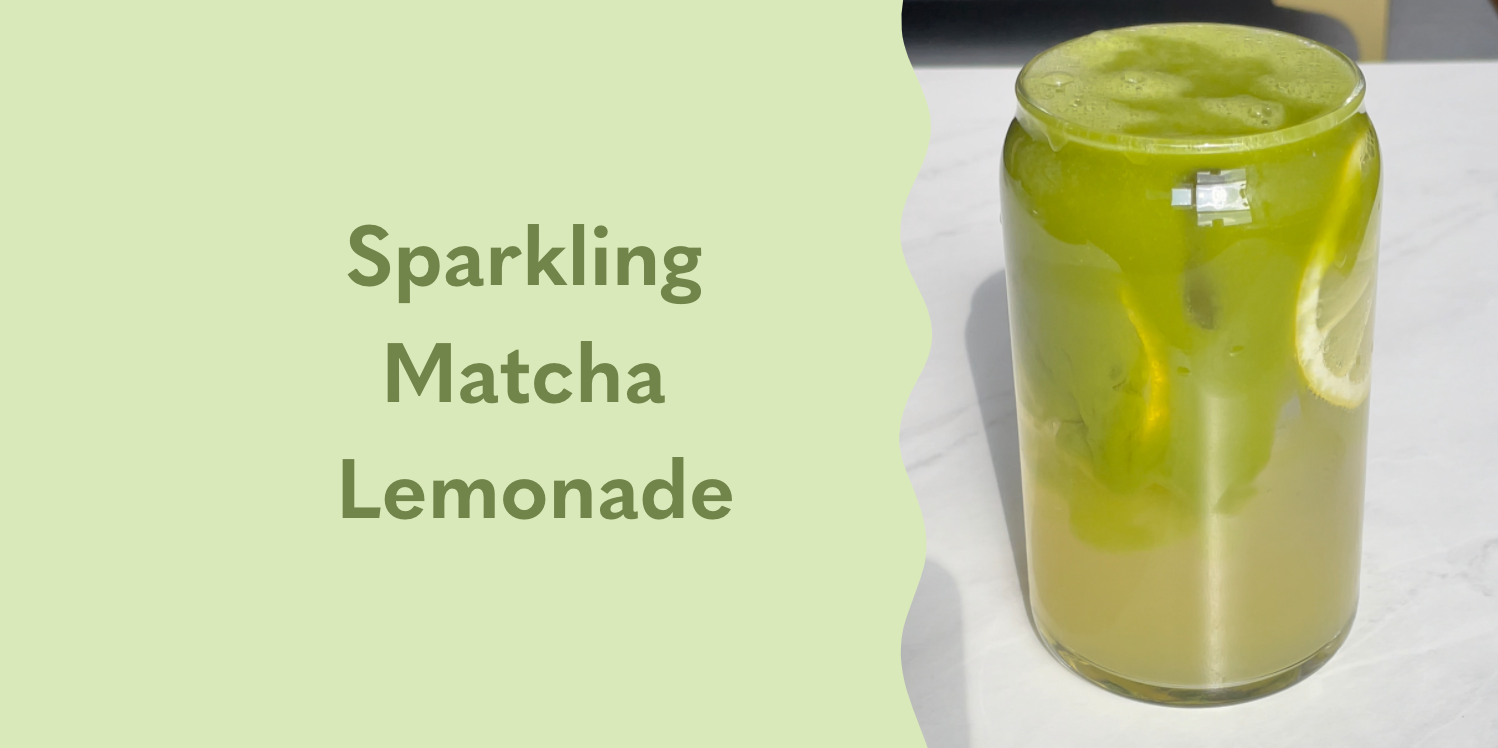 A perfect combination of sweet and tart, this Matcha Lemonade is practically begging to be enjoyed poolside or as the perfect picnic accompaniment. This refreshing drink is naturally sweetened with vegan-friendly agave nectar, and we added a splash of sparkling water for the perfect amount of bubbles. Made with our Matcha Beauty Plant-Based Collagen Boost, you also get an herbalist-approved blend of nourishing plant botanicals inside every sip!
Our Matcha Beauty Collagen Boost blend uses Japanese matcha, whole leaf green tea, whose green tea leaves are carefully cultivated to maximize their chlorophyll content, resulting in its vibrant green color and high antioxidant content. Matcha's nutritional benefits are different from traditional green tea because with matcha, the tea leaves are dried and ground into a fine powder before being added to water, meaning you consume the entire tea leaf vs. steeping and discarding the leaves.
The unique earthy flavor of matcha pairs perfectly with tart lemon and sweet agave, resulting in a deliciously light alternative to a latte for those days when you just need to switch it up! Trust us, this Matcha Lemonade deserves a spot in your warm-weather beverage rotation. Variety is the spice of life!
Click here to see a step-by-step guide to this recipe on our Tiktok!
Sparkling Matcha Lemonade
Ingredients
Juice from 1 lemon
2 tbsp sweetener of choice
8 oz sparkling water
1 tsp matcha + 2 oz warm water
Ice
Lemon Slices
Instructions
Froth Copina Co. Matcha Plant-Based Collagen Boost with water
Pour lemon juice and agave into glass, mix well.
Add ice
Pour in sparkling water
Add lemon slices if desired
Top with matcha mixture, stir and enjoy!