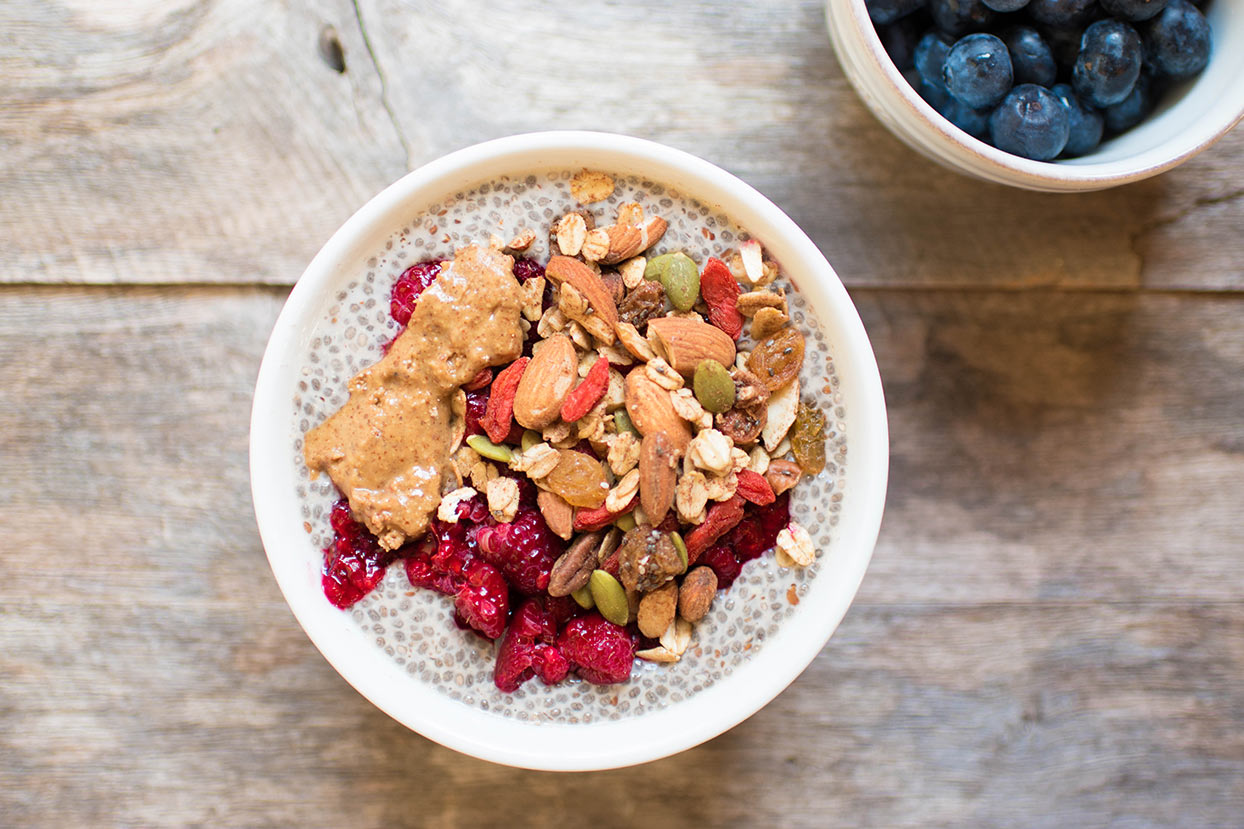 Oh chia pudding, oh how we love you, or at least how we think we should. Chia pudding is a fantastic, easy, wonderfully nourishing 10-minute breakfast for mornings when you don't have time to cook. It's wonderfully creamy when made right and comes loaded with fiber, omega-3s, protein, and iron to keep you going strong throughout the day.
What kept me from falling in love with chia pudding for quite some time was the perception I had that it was boring. Not true! This amazing plant-based and gluten-free food is the easiest thing in the world to customize and I'm going to show you exactly how.
This is the recipe for the perfect light vanilla chia pudding. It's made with almond milk instead of coconut yogurt or coconut oil and is flavored with only honey, vanilla extract, and cinnamon - that's it! Make this no-fuss breakfast the night before or the morning of, then take it with you out the door.
Top with endless combinations of frozen or fresh berries, granolas, and nut butters for a breakfast that's always easy but never boring.
Looking for toppings to go with your chia pudding? Try this 1 Bowl Perfect Superfood Granola, 1 Bowl Coconut Cashew Granola, Honey Almond & Ginger Granola, or Chocolate, Hazelnut & Coconut Granola recipes.
Serves 1
Total Time: 10 minutes
Ingredients:
4 tablespoons chia seeds
1 cup almond milk
1 tablespoon honey
½ teaspoon vanilla extract
½ teaspoon cinnamon
Toppings:
Almond Butter
Frozen Raspberries or Blackberry Chia Jam
Superfood Granola
Directions:
Simply add the chia pudding ingredients together in a bowl or large jar, whisk together with a fork until combined, let sit for 10 minutes, then top with fruit, almond butter, and granola! Make this the night before or white you're getting ready and take it with you out the door.