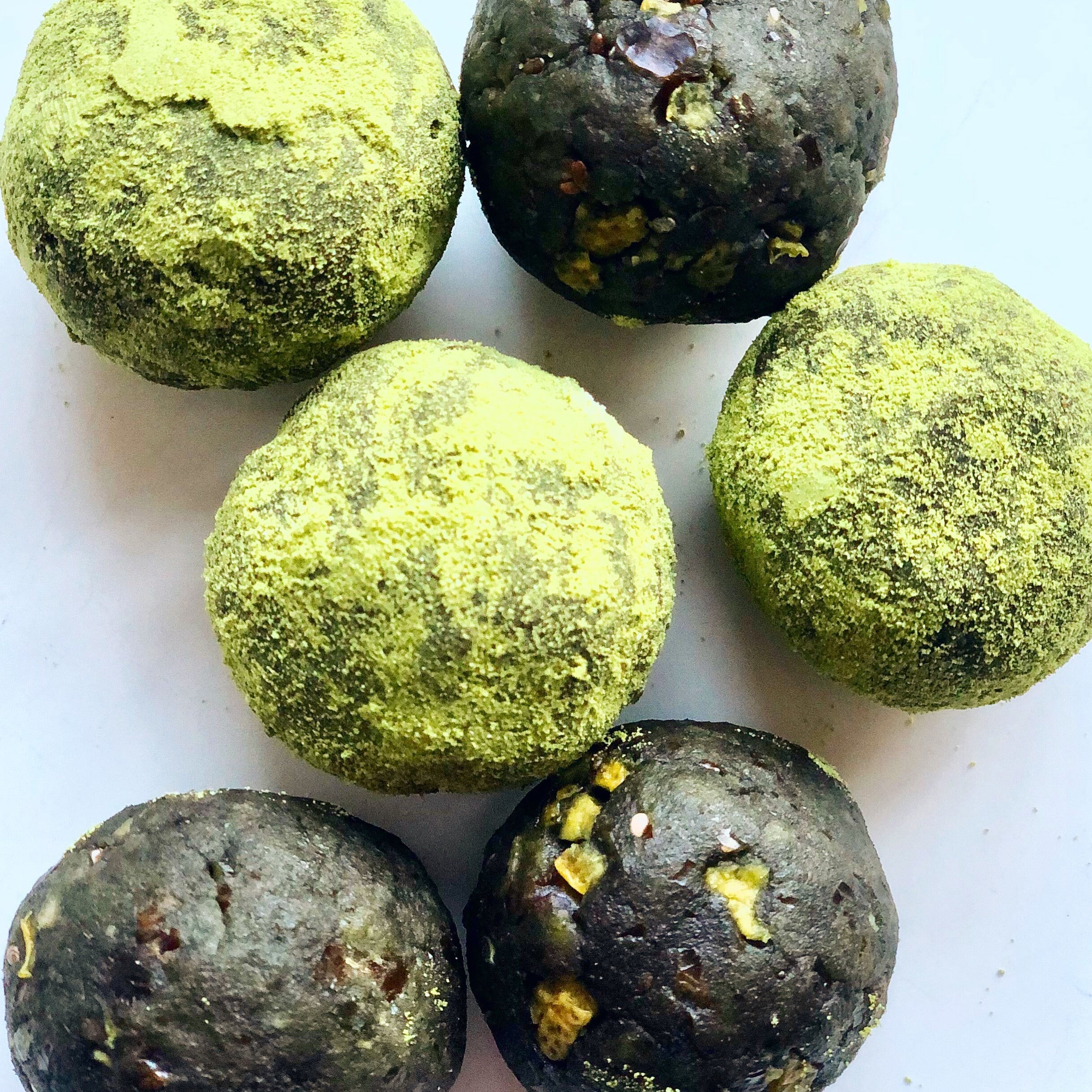 Easy Vegan Matcha Beauty Energy Balls! Think of these as on-the-go edible skincare. These are raw, vegan, and gluten-free and are packed with matcha leaf tea and collagen-boosting botanicals but taste insanely delicious and refreshing.
These balls are made with the Copina Co. Matcha Beauty Plant-Based Collagen Boost blend as well as almonds and lemon peel which are incredibly alkalizing and are sweetened with no added sugar - just pure dates. Guess what? They're also oil-free!
Enjoy these as an easy out-the-door breakfast or as snacks on the go! If you're looking for other awesome recipes that use Spirulina, check these favorites out: Banana, Spinach, & Spirulina Pancakes and Raw Spirulina & Coconut Energy Bites.
Prep time:
Cook time:
Total time:
Ingredients:
2 tsp Copina Co. Matcha Beauty Plant-Based Collagen Boost Blend
1/2 cup almond flour
1 cup pitted medjool dates
Peel of 1 lemon (don't add lemon juice)
1 tablespoon spirulina powder
Instructions:
How to cook
Put all ingredients in a food processor and blend. Process until smooth, then form into tiny balls. I love coating with a dust of extra Matcha Beauty for color, but it's not required. Keep them in your fridge in an airtight container for up to a week.