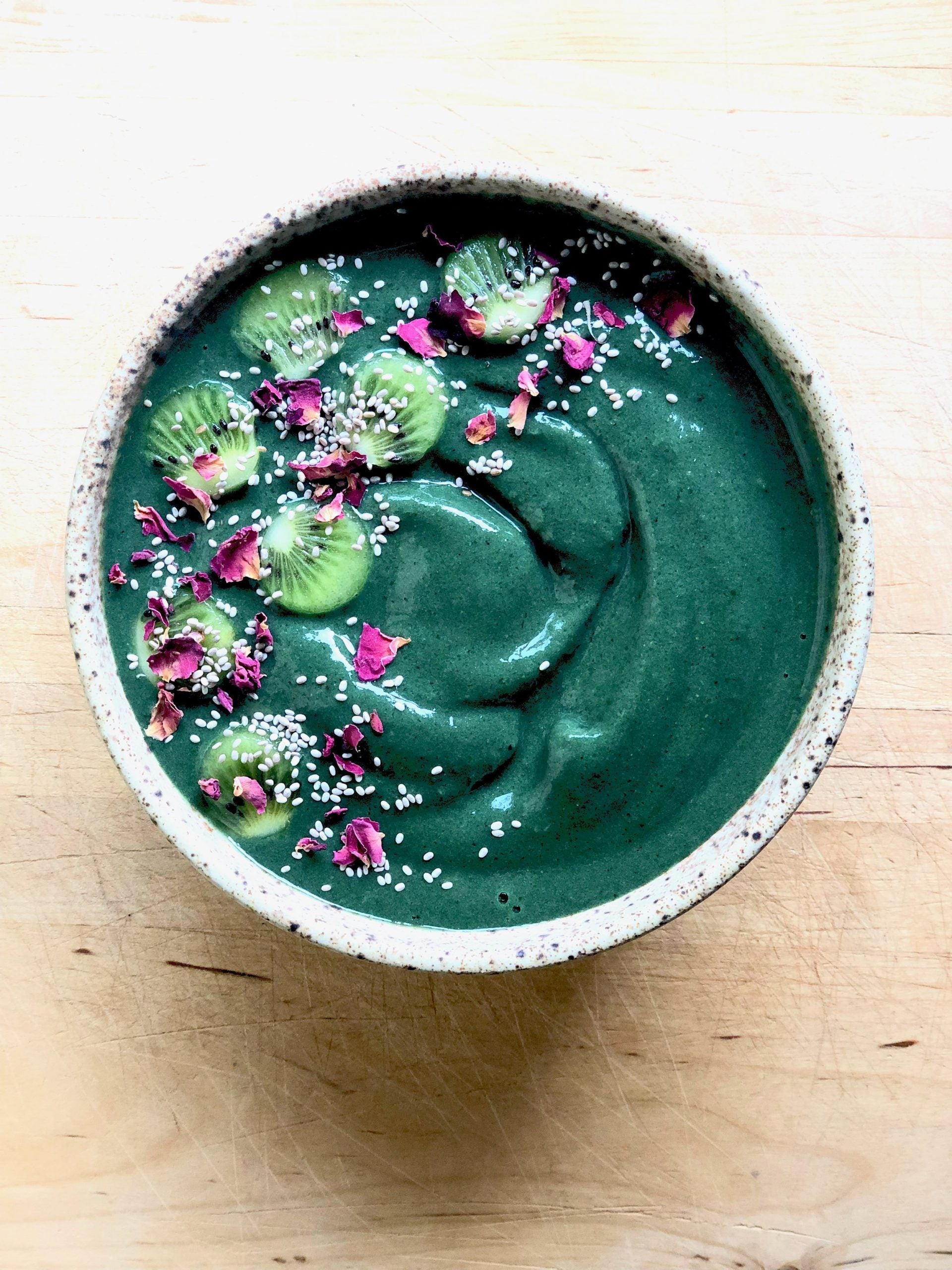 Spring calls for vibrant smoothie bowls that look like ice cream but taste like heaven. Would you believe it if I told you that this bowl is mostly comprised of veggies and superfoods? The key to making healthy habits last is by making them ridiculously delicious. It's all about enjoying yourself and not about deprivation! Yes, this is full of vegetables, but it also happens to taste like soft serve ice cream.
This refreshing smoothie is surprisingly delicious for being as nutrient-dense and antioxidant-rich as it is. The star component of this smoothie, spirulina is a freshwater algae loaded with B-12s, 60% protein making it a complete protein and a ton of minerals. Its detoxifying properties are full of antioxidants making it a great way to start your day or refresh your body after a workout.
Move over celery juice, I'm whipping up this beauty for my daily dose of greens instead!
Looking for more healing, beautifying and super yummy smoothie bowls, try out these recipes:
Chocolate Chai Sweet Potato Smoothie