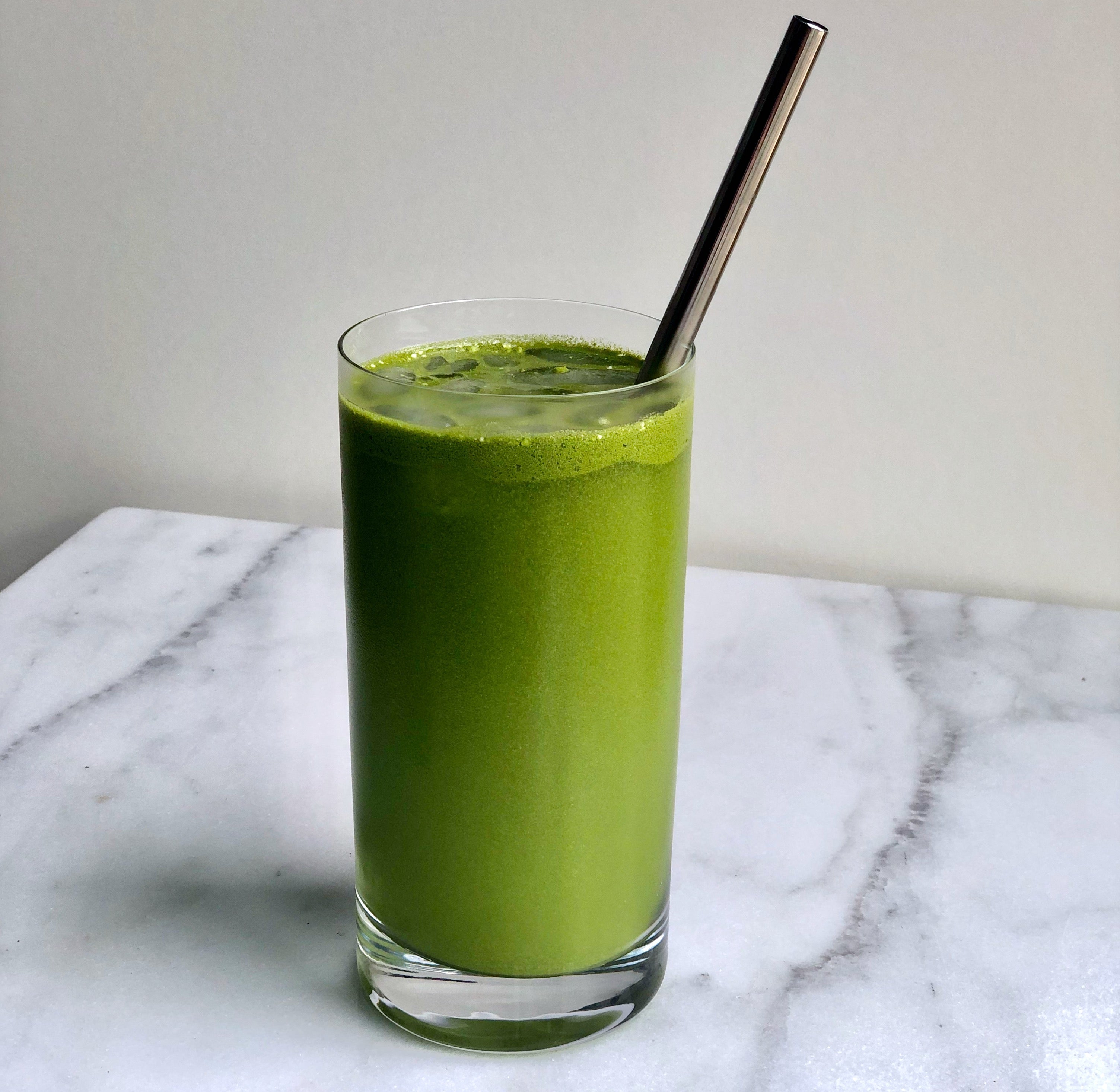 How to make a cold brew iced matcha! Cold brew matcha is the best and easiest way to make an iced matcha drink! It's a super healthy and simple drink that just needs matcha, water, and ice! This recipe uses the insanely delicious Copina Co. Matcha Beauty Plant-Based Collagen Boost Blend for an edible beauty boost. Just scoop the matcha blend into a lidded jar or thermal container, add water and ice, and SHAKE like no tomorrow!
What is Matcha?
Matcha is a finely-ground tea that's consumed as a whole leaf rather than after steeping in water. It's been consumed for centuries in China and Japan, but has only recently become more popular in the US. What makes matcha so great are its widely-cited health benefits as well as its gorgeous vibrant green color.
Why Have Matcha Instead of Coffee?
It's sometimes nice to mix things up! Coffee is great, but many people report that it can leave them feeling jittery, with big energy spikes and crashes. Matcha has about a quarter of the caffeine of coffee and gives a sustained boost of energy without the crash.
Cold Brew Matcha Is So Easy!
What makes cold brew matcha so fantastic is that it's ridiculously easy. The typical way of making matcha involves adding it with hot water and whisking or frothing it to combine. Cold brew matcha, by contrast, just involves adding matcha, water and ice to a jar and shaking it vigorously to combine. You can take it ANYWHERE! Just add the lid to your jar and enjoy on the road!
Cold Brew Matcha
Prep time:
Cook time:
Total time:
Ingredients:
2 tsp Copina Co. Matcha Beauty Plant-Based Collagen Boost Blend
1 - 1 1/2 cup cold water
about 5 ice cubes, or as many as can fit in your container
Instructions:
Add all the ingredients to a mint-sized mason jar or another closed container that fits and SHAKE for about 30 seconds before enjoying.