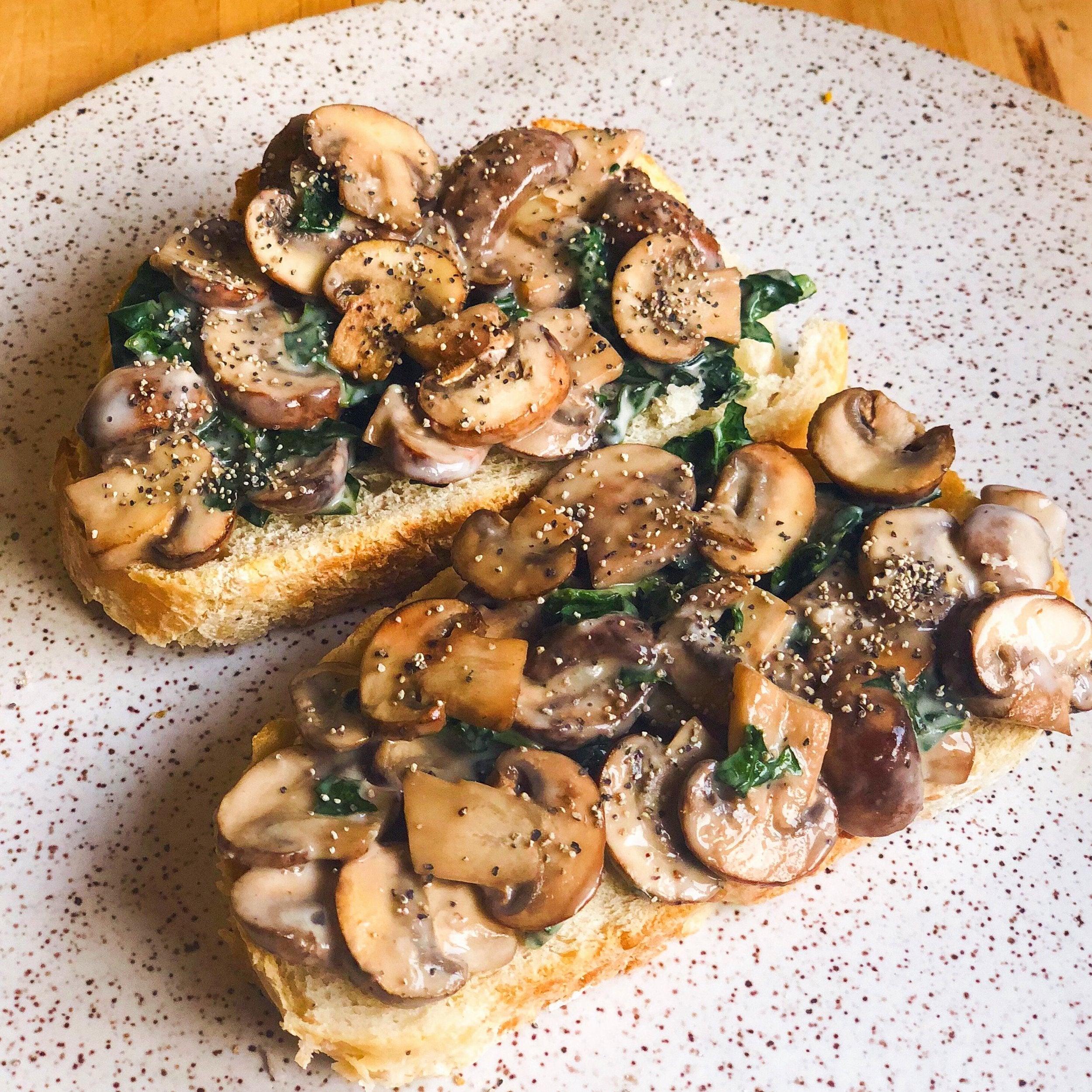 Easy anytime meal idea: plant-based creamy mushroom sourdough toast! This is the perfect easy vegan and dairy-free recipe. You can make it paleo by subbing the sourdough for grain-free bread too! It's an incredibly cozy time of year right now that deserves incredibly cozy meals. I'm all about this dish. It's plant-based, easy to prep, took 5 minutes to make, and was absolutely insanely delicious.
Creamy Mushroom Sourdough Toast
ingredients:
1 cup mushrooms, sliced
1 small handful dino kale, chopped
1/2 tsp olive oil
A dash of sea salt
1 big dollop of cashew yogurt
2 slices of sourdough bread (I keep mine frozen after slicing)
instructions:
How to cook Creamy Mushroom Sourdough Toast
Sautée the shrooms, olive oil, kale, and sea salt until the mushrooms become soft. Add the yogurt. Sautéed for 1-2 more minutes. Top on warm toast and enjoy!
Looking for more toast ideas? Of course you are! Check out:
Savory Toast 2 Ways: Miso Kabocha Egg and Sauteed Tomato
Easy Sweet Potato Toast with Watermelon Radish "Sprinkles"