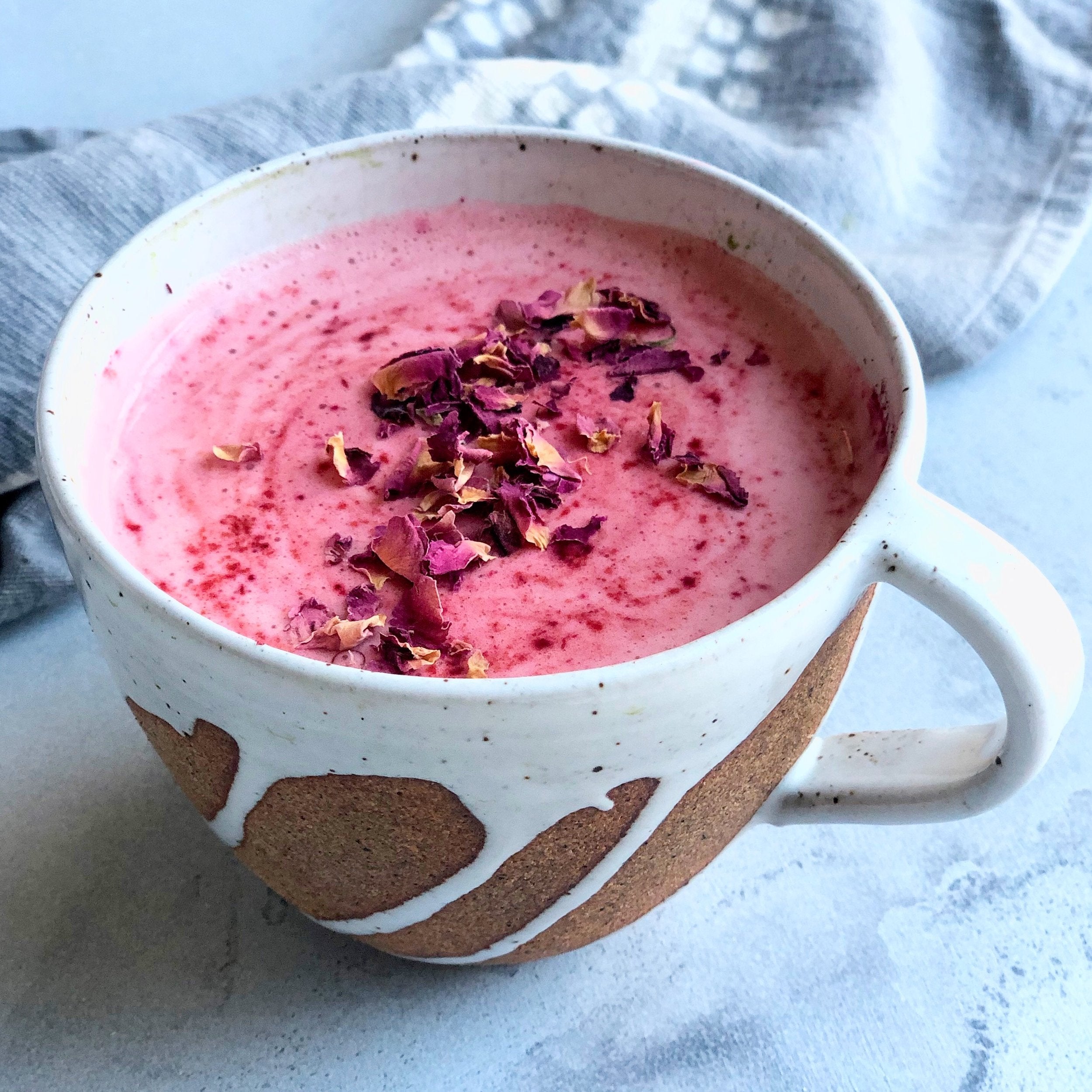 Caffeine-free beauty beet latte! Cutting out coffee and cutting down caffeine had had a HUGE impact on my skin and my well-being. Truth time: I used to be a 2-3 cup of coffee person and found myself dehydrated, jittery, and with energy that spiked and crashed. A lot of you have reached out to me for more caffeine-free lattes and your words have been heard! This is a beauty- boosting beet latte. It's made with schisandra berries which studies say help fight adrenal fatigue and spikes in your cortisol (tress levels) as well as amla (gooseberry) which is full of vitamin C which is a natural collagen-booster. These adaptogens are naturally a bit bitter, so I paired them with almond milk, beet powder, and a little manuka honey, though the sweetener isn't necessary. I prefer manuka honey to regular honey because of its amazing anti-microbial properties.
Caffeine-Free Beauty Beet & Schisandra Latte
ingredients:
- 3/4 cup hot unsweetened almond milk
- 1/4 cup hot water
- 1 tsp beet powder
- 1/4 tsp amla powder
- 1/4 tsp schisandra berry powder
- 1/2 tsp Manuka honey
- 1 scoop of collagen peptides (optional but I've seen amazing results on my skin)
instructions:
How to cook Caffeine-Free Beauty Beet & Schisandra Latte
Blend all the ingredients together for about 30 seconds. and top with some rose petals of you like!