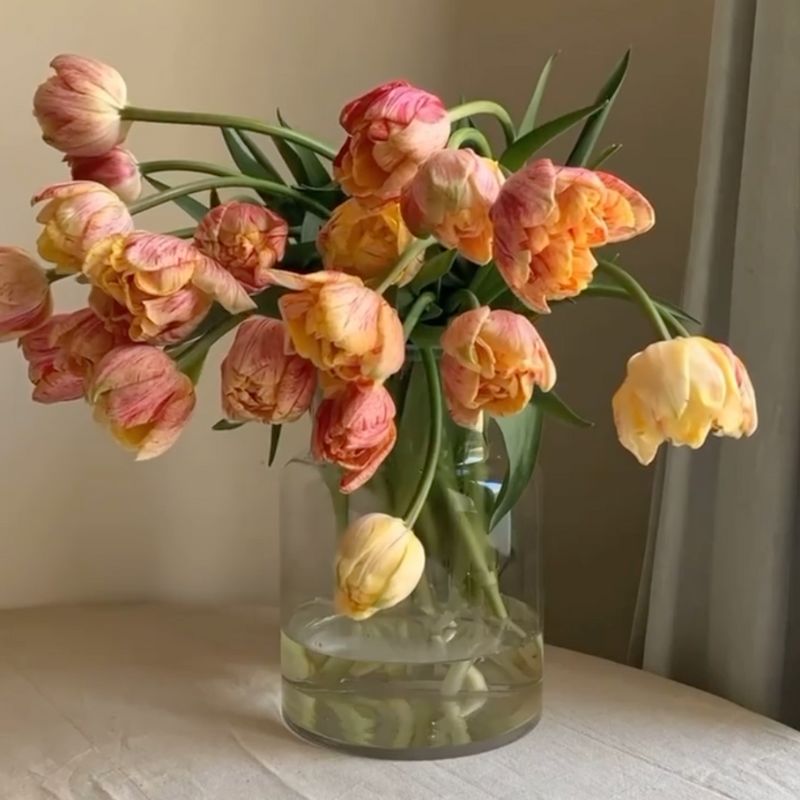 We always hear all these new wellness trends flying around on social media. Eat this once a day, try adding in this supplement, and the list goes on. The first question is, does it work? And usually, the follow-up is about how long will it take me to see benefits?
Supplementing your collagen is the same. Whether you are taking a vegan-collagen booster or going the animal-sourced route, you want to know when this will start helping your body. Instead of rambling on, let's figure it out right here and right now!
So, what is collagen?
So, let's dive into collagen supplementation. What is collagen you ask? Collagen is the most abundant protein found in the body. This structural protein (which is made up of amino acids) is found in the bones, muscles, tendons, and skin, and is essentially the glue that holds the body together and keeps it functioning. Throughout the body, collagen works as a building block, keeping the joints and bones healthy and strong. It also supports the skin by strengthening, hydrating, and maintaining elasticity. Basically, it helps to keep your complexion looking glowy and youthful!*
Why do we need to supplement collagen?
Over time your body slows down its production of collagen. This can happen around the age of 25. Your body's production of collagen can also be slowed down by lifestyle choices like over-exposure to UV rays, smoking, having a high-sugar diet, drinking a lot of alcohol, or high levels of stress. Like a lot of other functions in the body, it can be easily affected by habits that do not help achieve homeostasis within the body. The body's collagen production is also very heavily affected by hormonal changes.
When your collagen production slows down there can be side effects. Your skin might have less elasticity, your joints might have more pain, and your muscles, tendons, and ligaments might become weaker over time. Inevitably, your body just produces less and less collagen.
Implementing lifestyle changes that help your body keep its natural collagen levels high definitely can help your body. Things like wearing sunscreen while outside, getting enough sleep, and eating a balanced diet all will help your collagen levels. To help with the unavoidable production loss, people turn to collagen supplementation.*
Vegan Collagen vs Animal Collagen
When it comes to collagen supplements there are a few different kinds. In the basics, there is animal collagen and then there is "vegan collagen". Animal collagen is sourced from animal bones, hooves, or marine scales. Animal-derived collagen products are made with the idea that you can give your body an outside source of collagen to make up for the loss of collagen in your body. When digested, the collagen is broken down into amino acids, and then absorbed and used to produce either collagen or other proteins, depending on what your body needs.
Unlike animal collagen, vegan collagen boosters use plants to help your body internally support your collagen production. These boosters are made to have no delay within your body once taken and work to help with the root of collagen loss.
How Our Vegan Collagen Booster Works
There are no actual collagen peptides in our vegan and plant-based collagen boost blends. Consisting of potent plant botanicals sourced and dosed by herbalists our formulas focus on improving the body's natural collagen production.* If you want to dive deeper into how each ingredient in our Beauty Blends helps support your collagen production, we have a thorough guide on each one.
When all our ingredients are absorbed by the body, it helps it naturally support your current collagen while also working to replace the collagen you have lost. You can find a snapshot of our ingredients and their amazing benefits below, but we recommend checking out our ingredients page to see how our Matcha and Cacao Calm have even more amazing benefits.
Organic Tremella Mushroom Extract

- has been used to help boost skin hydration over time after being consumed.* The mushroom's ability to hold water, as well as its nutrient properties, make it a skincare powerhouse.

Organic Amla Berry Powde

r

- used as a general tonic both topically and internally as a coolant to moderate excess heat and inflammation in the body and also to increase vitality, enhance digestion, stimulate hair growth, and promote longevity.*

Bamboo Leaf Extract

- is extracted from the roots and leaves of the bamboo plant, where the silica is plentiful. Silica-ich bamboo has been used as a remedy to heal skin ailments, relieve congestion, promote bone health, and more.*

Hyaluronic Acid

- Our food-grade hyaluronic acid helps to boost collagen production in our bodies and helps our skin attract and retain moisture. Another amazing thing about hyaluronic acid is that it has been shown to help lubricate joints and promote joint health.*

Gotu Kola

- Has been shown to enhance the cross-linking of collagen and support increased collagen production in the body.* Several studies have shown that skin thickness, elasticity, and collagen levels all increased*.

Biotin

-A daily dose of biotin helps support strong nail health and support collagen synthesis in the body.*
When You'll See Benefits
Everybody reacts differently to collagen supplementation. How you treat your body daily through food, exercise, and sun exposure all play an important role in seeing benefits. Some people have seen benefits in their hair, skin, and nails within as little as two weeks.
We recommend taking our Beauty blends 2-3 times a day for a month to see the best results. Taking a collagen booster over time can also have increased benefits as you continue to supplement.
We recently finished a 2 month long consumer survey where we asked our participants to use our Beauty Blends twice a day, every day. Some of our results include:
100% of respondents noticed increased hydration in 2 months

100% of respondents noticed a difference in overall skin glow in 2 months

92.9% of respondents noticed a difference in hair thickness in 2 months

92.9% of respondents noticed a difference in nail strength in 2 months
How You Can Use our Beauty Blends
The easiest way to add our beauty blends to your everyday diet is through some hot or chilled beverages. Starting your day with a Copina Co. Matcha or adding our Vanilla Collagen creamer to your coffee is an easy addition to any lifestyle. If you are not much of a caffeine person, try our Cacao Calm for a healthy alternative to a hot chocolate nightcap.
Not into a lot of daily beverages? We have great smoothie and breakfast recipes for you to try on our website. Some of my favorite non-caffeinated recipes include:
Our Original Blend is incredibly easy to throw into any form of baked good or smoothie to help give yourself a collagen boost without affecting the taste of what you are making.
Starting any supplement routine takes time before you start to see true benefits. Like any other supplement or vitamin, consistency is key before you see true results. For supplements to work and show through your hair, skin, or nails you will have to upkeep taking Copina Co. daily.
If you are interested in learning more about collagen production and supplementation, take a look at some of our wellness blogs: